6 WEEK
DYNAMIC DUO
FOR A LIMITED TIME ENROLL IN OUR
A Complete 6 Week Transformation Program with Core Cycle and The Diet Doc Twin Falls
SIGN UP NOW
7 DAYS OF
FREE CLASSES
START TODAY!
INCLUDES UNLIMITED CYCLING AND PILATES
CLAIM YOUR VOUCHER
SWEAT ACTIVATED
SHIRTS & SWAG
NEW!
STOP BY THE STUDIO TO GRAB YOURS BEFORE THEY'RE GONE!
Core Cycle is a locally owned business that began in 2018 in Twin Falls, ID. We offer a variety of indoor cycling classes as well as reformer pilates. 
Everyone is welcome at Core Cycle, no matter if you're a beginner or an expert. There is something for everyone and a path for all to hone their fitness skills and achieve their goals.
If you're new to Core and want to get started, click here to start working out with us FOR FREE for 7 days.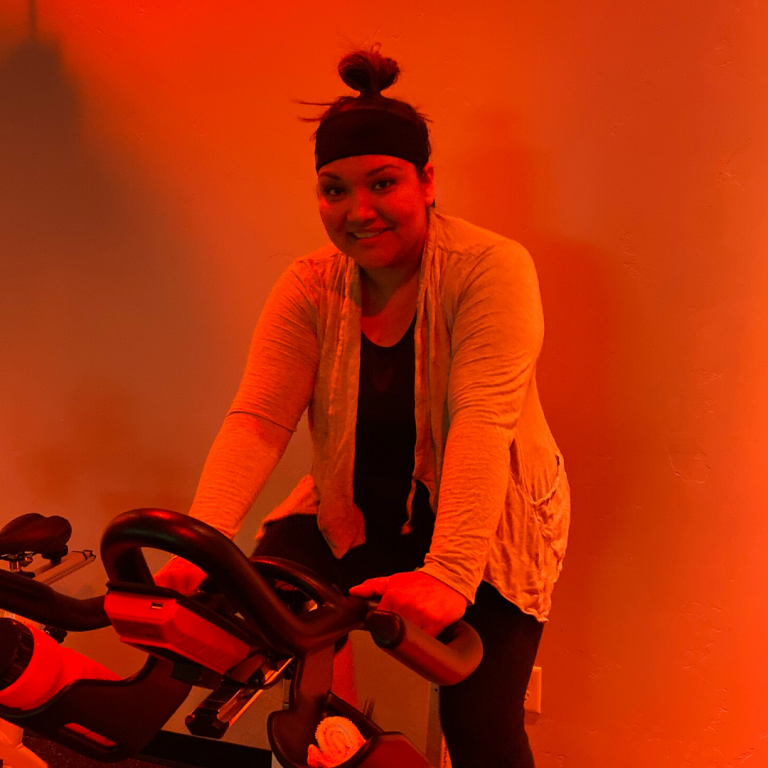 "Hi my name is Irene. I came to Core Cycle because a friend begged me to come, so I came with her…and a year later I'm still here.
I just want to let you guys know to give it a try. I first thought I would hate it, but I have grown to LOVE IT! It's a great environment, it's friendly, they're uplifting.
If I can do it, you can do it too!"
"Hi I'm Jen and I started coming to Pilates at Core Cycle, because Beckly really encouragd me to.
I have learned to LOVE IT! I couldn't even do a plank when I first started and now I can do a plank with a pike, so I'm super excited about that!
They work wonderfully around injuries that I have in the past that limit some of my mobility. It's a wonderful way to build up muscle that we have been lacking all this time."
"Hi! I'm Hannah. I have been coming to Core Cycle for almost a year. I came looking for a workout I could stick with and I found it. I know work here at the front desk, which I'm super excited about.
Core Cycle is a great place, it's helped me reach goals.. I have become stronger physically and mentally and I have met some really great people!
I highly recommend coming to Core Cycle."